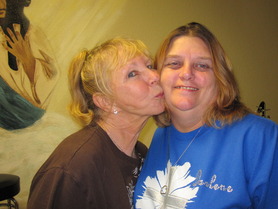 Frankie Bryant and Darlene McKinney just recently received their DOC badges, and we have several attending training soon. We are putting together a Chaplains team for the Lawton Prison and a couple others.
---------------------------------------------
--------------------------------------
Lake Baptisms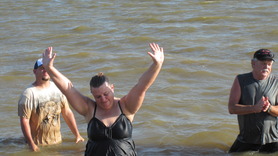 Labor Day we had another fun day at the Lake and several lake baptisms. Frankie Bryant, Darlene McKinney, Heather Phillips, & Michelle Hoover braved the waves & wind and declared to all that Jesus is Lord of their lives. Congratulations guys!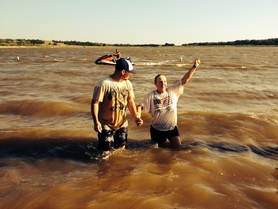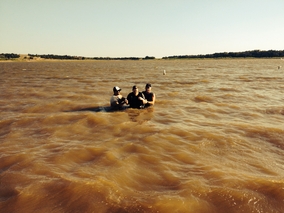 Debbie's Ordination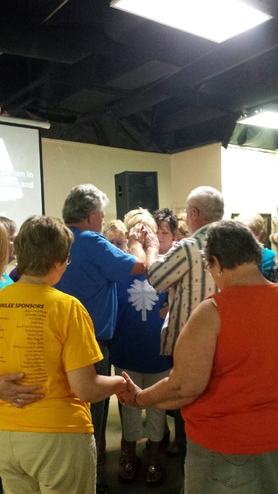 We recently Ordained Debbie as the Ladies Pastor of The Recovery Church and anointed her into the prophetic office! She shares some of her vision for the ladies of Recovery Church below:

You have Searched Me and Know Me…… Psalms 139: 13 For You formed my inward parts; You wove me in my mother's womb. I will give thanks to You, for I am fearfully and wonderfully made; Wonderful are Your works, And my soul knows it very well………
Women are very special to God too! We are just as special to God as a man. But we have never been able to trust a man with all our heart, not to hurt us. So we have a very hard time being able to trust anyone and especially a God that we can't see. Before we can learn to humble ourselves to God and be totally submissive to Him with our mind, will and emotions, we have to believe with all our hearts that we can truly trust Him to do what He says He will do in our lives, and that we really are wonderfully and fearfully made. God revealed something to me awhile back and this was a powerful revelation to all who think they aren't special in Gods eyes, Ask yourself, " who else has my DNA, who else has my fingerprints?" We all know the answer to that, no one else has our fingerprints or our DNA. So why wouldn't I be special to a God that created me. After all I was created in His Image? We have the spiritual DNA of a champion inside us! God made us to conquer! God will raise His women up, out of the ashes of our past!! He will take every bad thing that has happened to us, every relationship we have ever been in, every bit of dirt that covers us, and pull us out of the miry clay and set our feet upon a solid rock. Our testimony will represent the life we now have in Jesus Christ and can be shared with someone else who is going through what we experienced in our own lives. Sharing a vision with just one soul, can touch ten lives that will reach a thousand souls. God has a special destiny for each of us; we just have to claim it! Our Ladies Life Group has been on a journey discovering who God says we are, what He says we can do, and then learning how to claim and walk this out in our lives!
Recognizing The Recovery Church Kids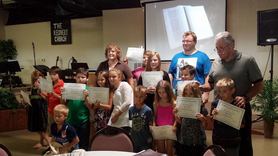 We recognized and honored our kids last week for their love of Jesus and their commitment to His church. Jamie Mangum and Billie Thomas do a great job with our kids. They have such an excitement for God, and a contagious enthusiasm as they continue to grow in their faith & relationship with Jesus. Several of our kids come from broken homes with little love or affirmation. Jamie & Billie go the extra mile in loving these guys and teaching them how valuable they are to God, us, and their families. Great job guys and thanks for keeping the holy fire alive as you sing & demonstrate so well,
"God's Not Dead"

We had several Recovery Lake trips this year!
Building Family and Learning Life With Jesus & Without Drugs Can Be Fun And Adventurous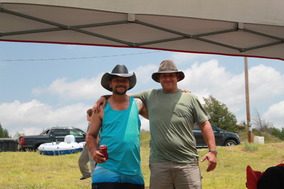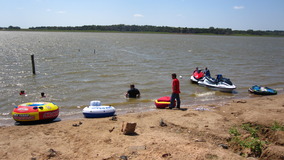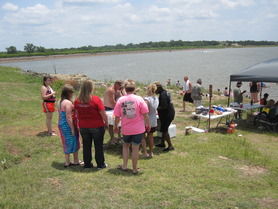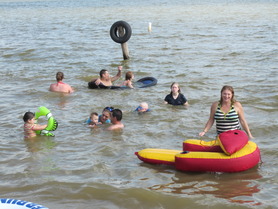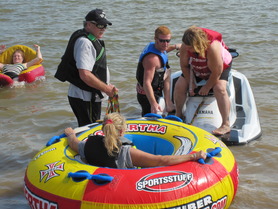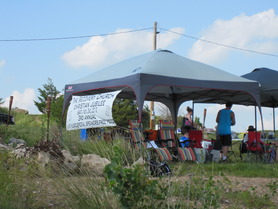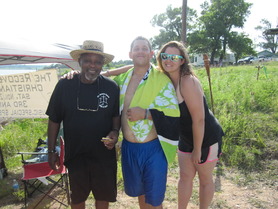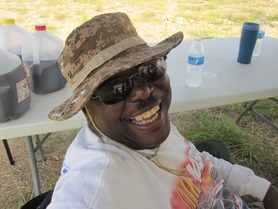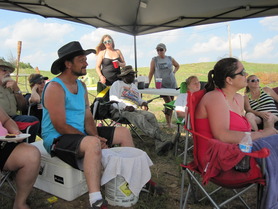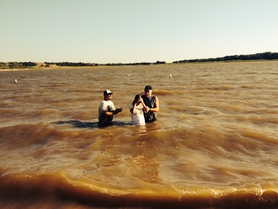 Congratulations Robert, Billie, & Nelly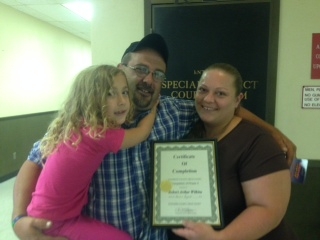 In closing we want to say congratulations to Robert Wilkins. A smile speaks a thousand words. Robert recently graduated from 2 years of drug court and now moving on with a whole new life. Robert is what our mission as The Recovery Church is all about. Heading back to prison for the second time, his family destroyed, another daughter fatherless, Robert had, like me, reached the end. The past two years we have watched Robert mature into a great father, soon-to-be husband, he worked his way to the top of his present job as supervisor, now advancing into a new profession with even greater benefits and growth possibilities. We witness this family just blossom, mature, and now they are growing. Robert Jr. has been reunited with his dad after 17 years. God has mended a beautiful little girl's heart, restored a family, and now they are a blessing to our church family &this community with a burning desire to give back as opportunity presents itself. Robert & Billie will be marrying Dec. 13
th
, 2014.
------------------------------------------------------------------------------------
For all of recent message by Pastor Dennis Hall go towww.deliveredfrommeth.com click on audio sermons and for weekly calendar click on Recovery Church Calendar
--------------------------------------
-----------------------------------------------